Dispensers ROS for your comfortable packaging!
You can package more cartons with our Reel Off Set whether you are transport company, carrier or storeman! You will reduce the contact of your skin with the film to a minimum and unpleasant burning of fingers!
Request the sample ROS for free!

SIMPLY
light and resistant, safe work elimination of painful graze
low weight only 120 g
quick and easy to use
reliability in operation

AVAILABLE
long service life with no maintenance
quick order and delivery at info@reeloffset.com
cooperation welcome

QUICKLY
speeding-up of packing process
favourable price
for quick use by transport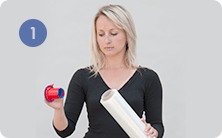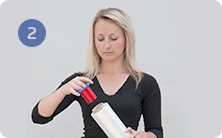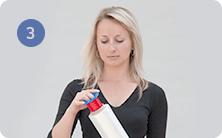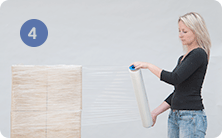 Easy solution for your satisfaction and higher output! ROS is intented for the easy reeling off of a stretch film from paper cores during manual packing or fixation of goods on the pallet. By using the ROS you will get an easy reeling off of the film without painful burning of fingers, caused by friction with a paper core. The easy reeling off is achieved with help of two revolving conic parts, when one is inserted into the other - bearing effect.